What To Do After She Says No
A Poem by Kris Ryan
104 pgs
Unrequited love? We've all been there. Enter: What To Do After She Says No by Kris Ryan. This skillfully designed 10-part poem explores what it's like to ache for someone. This is the book you buy yourself or a friend when you are going through a breakup or a one-sided crush, it's the perfect balance between aha, humor & heartbreak.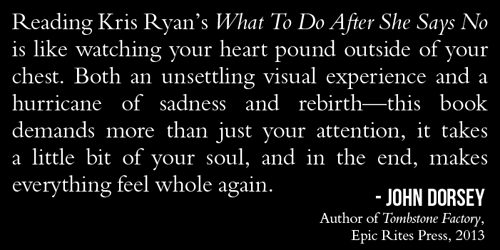 More reviews below!
---
Kris Ryan is a writer from West Springfield, MA, and a 2011 graduate from Westfield State University with a B.S. in Mathematics and Economics. He is formerly twice the MA Junior Bowling state champion, and currently he has one sanctioned perfect 300 game. He also enjoys card games, SCRABBLE, Chess, and Boston sports. He has work published or forthcoming in The Lake, Rolling Thunder Quarterly, Stoneboat, and Pure Coincidence.
---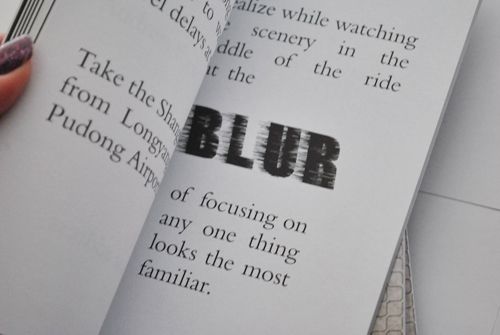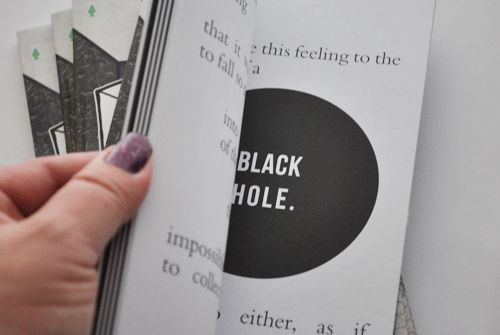 Order your copy here:
$10
OR
$5
*** You will be checking out using PayPal, where you can use your PayPal balance, your credit card or your checking account to pay. If you choose the eBook option, after purchase, you will be redirected to a download page AND receive an email with a download link to download the book instantly. If you don't have a PDF reader,
you can download one here
for free. Everything is super easy & safe! You will receive a PDF that you can read on any computer, mobile device or digital tablet! You can read PDFs on your Kindle or on the Kindle app by emailing them to your Kindle email address that you can find in the settings. If you have an iPhone you can email yourself the PDF & open it in iBooks as well (Google is your friend.) If you have any questions, please don't hesitate to email me at wordsdancepublishing (at) gmail (dot) com!