Poet Richard Siken answers questions from the Texas State University MFA students.
Presented by Front Porch Journal.
Poet Richard Siken reads from his collection Crush at Texas State University.
---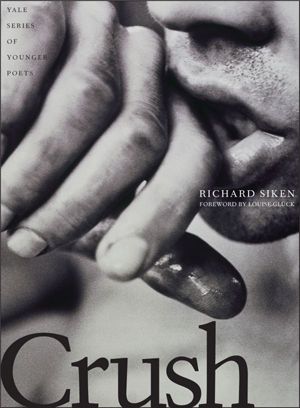 Crush
by Richard Siken
I know
Crush
was published 8 years ago but Richard recently announced that his second book,
War of the Foxes
, is forthcoming from
Copper Canyon Press
in early 2015 & I am kind of high on the announcement (I was hypnotized by the videos above last night.) On the rare chance that you haven't read
Crush
yet…
Buy it
. Check it out at the library. Borrow it. Devour it. It could very well be my favorite collection of poetry ever… it's easily in the top five.
There's someone looking through your window,