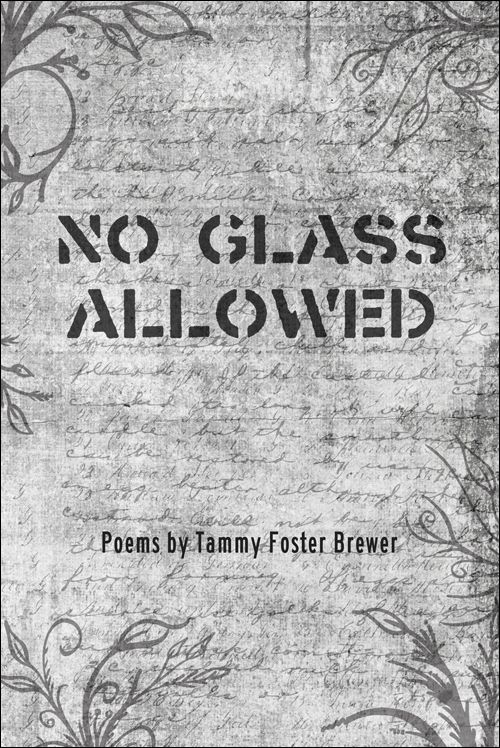 No Glass Allowed
Poetry by Tammy Foster Brewer
(If you're going to the Words Dance Poetry Fest you can pick up your preorder there!)
Tammy Foster Brewer is the type of poet who makes me wish I could write poetry instead of novels. From motherhood to love to work, Tammy's poems highlight the extraordinary in the ordinary and leave the reader wondering how he did not notice what was underneath all along. I first heard Tammy read 'The Problem is with Semantics' months ago, and it's stayed with me ever since. Now that I've read the entire collection, I only hope I can make room to keep every one of her poems in my heart and mind tomorrow and beyond.
More reviews below!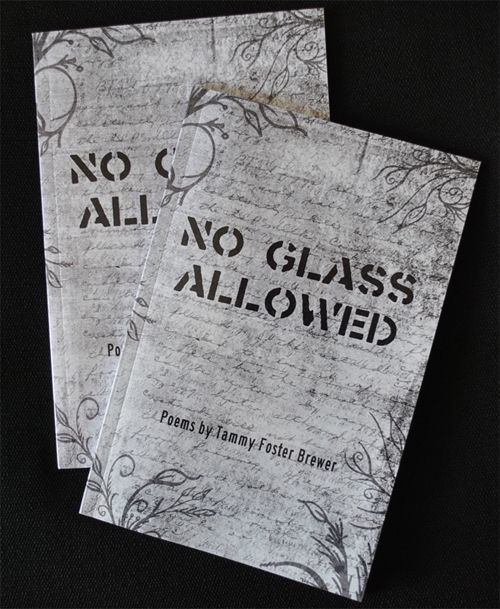 Sample Poems:
Four Ballerinas Resting Between Scenes
Tammy on Joe Milford's Show
(Talking about & reading poems from No Glass Allowed when the 1st edition was published.)
---
Tammy F. Brewer
is married to the poet, Robert Lee Brewer, and is mom to 2 sons, 2 stepsons & a daughter. She received her BA in English from Georgia State University in 1997. She was born, raised, and still resides in Atlanta, GA where she works as a paralegal.
---
Brewer's collection is filled with uncanny details that readers will wear like the accessories of womanhood. Fishing the Chattahoochee, sideways trees, pollen on a car, white dresses and breast milk, and so much more — all parts of a deeply intellectual pondering of what is often painful and human regarding the other halves of mothers and daughters, husbands and wives, lovers and lost lovers, children and parents.
After reading No Glass Allowed by Tammy Brewer, I know a few new things. I know I'll never think of St. Patrick's Day without also thinking of a green sweater that's missing a button. I'll never walk down a sidewalk and, looking down, not think of the grooves in an open palm. I'll never consider a car engine without imagining bare branches against the sky. Tammy deftly juxtaposes distinct imagery with stories that seem to collide in her brilliant poetic mind, stories that go on all around us as we fish…or perform other mundane tasks. Stories of transmissions and trees and the words we utter, or don't. Of floods and forgiveness, conversations and car lanes, bread and beginnings, awe and expectations, desire and leaps of faith that leave one breathless, and renewed.
The first poem I read of Tammy Brewer's, "The Problem is with Semantics," convinced me immediately of her immense talent. "When I say I am a poet / I mean my house has many windows" has to be one of the best descriptions of what it's like to be a contemporary female poet who not only holds down a day job and raises a family, but whose mind and heart regularly file away fleeting images and ideas that might later be woven into something permanent, and perhaps even beautiful. This ability is not easily acquired. It takes effort, and time, and the type of determination only some writers, like Tammy, possess and are willing to actively exercise.
Maybe, as Tammy states in one of her poems, each of us is indeed born a poet. Thank goodness Tammy Brewer has opted to accept this calling, practice her craft, and share with the rest of us her undeniably permanent, and beautiful, poetry.
OR