For my friend, Robert Lee Brewer's
2012 November PAD Chapbook Challenge
.
Day One Theme : Matches.
match heads, Amanda Oaks
striking thirteen
i walk backwards
on the second hand
of a clock, one step
a tick, between twelve
& six, counting
how many times
my heart
beats yes
before i slide
like a match
down your arm
pushing me
up & over
eleven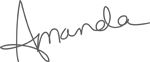 Matches/Heart Photo by Me
Stock credits : . + . + . + .
Cross posted on LionheartedDesign.com