by jami_lee
Love and Insects
The ride home
dragged on
like a Sunday sermon.
His words were butterflies.
Eyes on my bare legs,
he barely filled
the space of a minute
with spurts
of hesitant conversation.
My lashes worked
overtime,
thumping subliminal messages,
fireflies in a coffee can.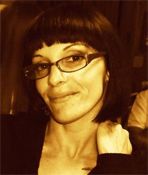 Jessica Dawson is the editor at Gunpowder Mouth Press, mouth full of gunpowder, belly full of twigs, you can connect with her on Facebook here.
*poem first appeared in Words Dance #9